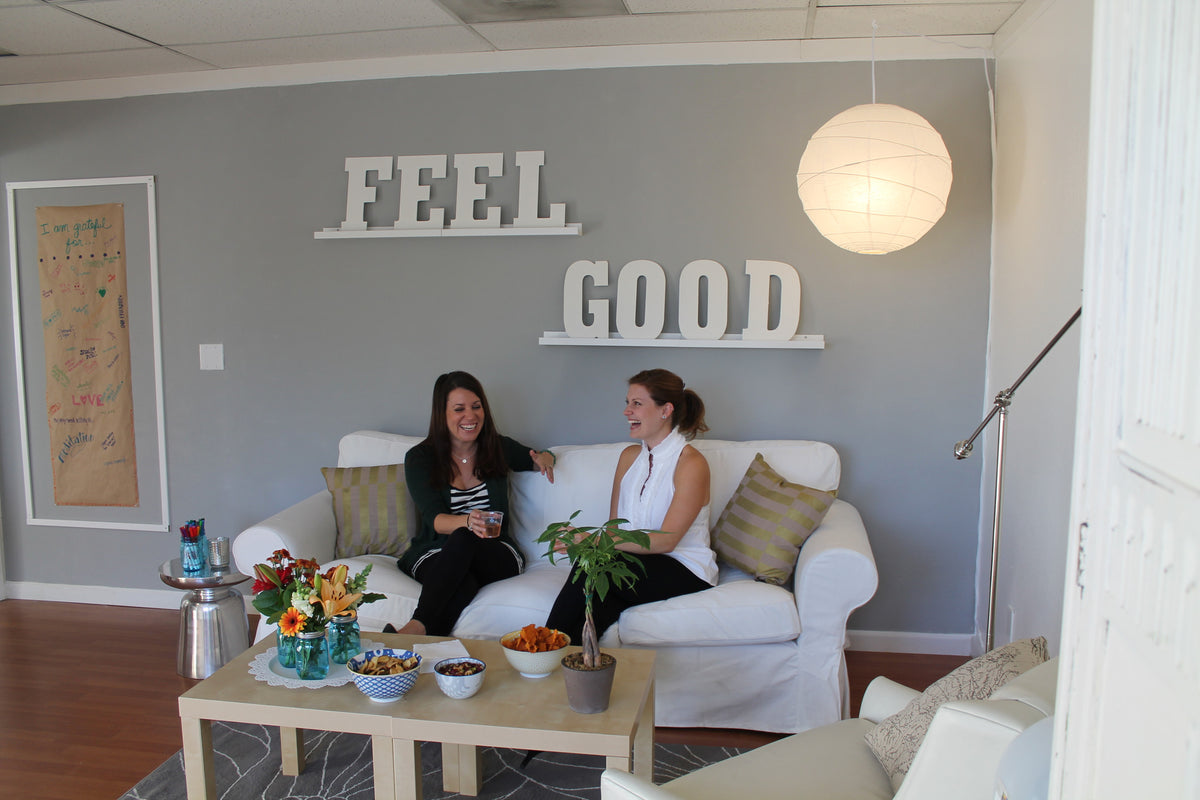 Things are in full-swing these days at the Compliment Design Studio!  We've been all set up for a little over a month and I could not feel more grateful.  Walking in to a space devoted to creating is amazing.  It's expansive.  I feel like all things are possible.  

The space isn't huge.  But it is bright. The natural light that floods through the windows both energizes and grounds me as I make custom orders, or meet with clients.  

The other day, in fact, I was having a moment of quiet time, and had a major epiphany (this space seems to lend itself to that).  A phrase popped into my head, so I kept repeating it to myself:



WE BLESS OTHERS SO THAT THEY MAY BLESS OTHERS.


I had been trying to narrow down Compliment's mission into one concise sentence that really could encapsulate what we stand for.  And I think this is it because,

We lovingly craft gifts so that we can help others spread love. Our hope is that the recipient's love bucket is filled by that gesture so that they may continue to love the people around them.  
We share with you the inspiring stories of women we know who are taking care of themselves in healthy ways so that they can remain present to the work and relationships in their lives and inspire the rest of us to do the same.
We give a portion of our proceeds, each day, to young women on their higher education journeys, in hopes that they will eventually become wise citizens who contribute to our society and benefit the greater good.

(photo via RoadJunkie)



At Compliment, we bless others so
that they may bless others.


Thank you for believing in my dream and helping all of us connected in love to actually live it.

There are loads of exciting things Compliment has coming down the pike for you this holiday season and in the New Year!  I can't wait to share them...

In the meantime, I wanted to give you a little behind-the-scenes tour of the studio and the office I share with my co-working bestie, Nikki (where she runs her holistic health coaching practice.)  

Disclaimer: These pics were taken a couple of weeks ago while everything was tidy.  Santa's little workshop is in full effect now in the studio, and things are, ahem, well... less-than-tidy at the moment. :)



(Our landlords let us paint.  So we decided to set an intention on our wall before we moved all our stuff in: ABUNDANCE.  It's probably our favorite word.)



(The Creation Station.)



(Collaboration is easy on either end of our shared desk.)



(Care for a spot of tea?)



(Our library, where we always keep champagne on ice.  Just kidding. )


(Each day, we ask whoever comes to our office, to add their thoughts to our gratitude wall. Nikki and I write at least one thing a day, too. I've found myself overwhelmed and complain-y a couple of times and then snapped the heck out of it... looked around... and went to write on the wall.  A daily gratitude practice has created such amazing energy in the space.)



Can you tell we actually do feel good here? :)

If you're around Sacramento, stop by and say hi. We'll pour you a cup of tea. :)

xo- Melissa
This year, we encourage you to shop small as much as possible--whether you buy from Compliment, or not.  Each

and every purchase means so much to a small business and benefits real-life human beings living in your communities.
UPCOMING EVENTS:
Nov. 22- Private Trunk Show- Roseville, CA
Dec. 5 -   DISPLAY: Design/Food Market- Emeryville, CA
Dec. 7-8- GOOD: Street Food and Design Market- Sacramento, CA
Dec. 13- Compliment Sip and Shop- Sacramento, CA
Dec. 14- Handmade Holiday Shop- Building 212- Sacramento, CA
Dec. 15- Holly Jolly Pop-Up - Loc. TBD- Sacramento, CA
Dec. 17- DISPLAY: Design/Food Market- Emeryville, CA
-----------------------------------------------------------------------
In case you missed it: we featured Kendra Pearce, the owner of Taim Boutique on the the Compliment Soul Care Series last week!