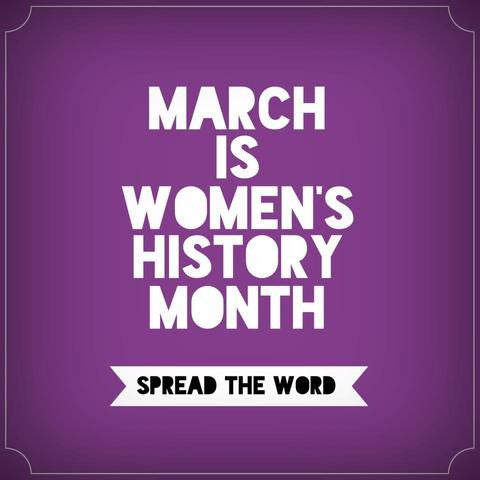 How We Celebrated:
Last week, we celebrated International Women's Day with some pretty incredible women making a difference in Sacramento.Compliment was so honored to be asked to participate in the event by hosting a pop-up shop in conjunction with our friend Morgan at Identity Boutique on J Street in Midtown, Sacramento.This event recognized local women artists, philanthropists, and advocates all seeking to make the community I live in a better place for not just women, but everyone.
Also, last week marked another big milestone at Compliment!  I hired my second intern!Emily is a college student studying PR and learning all things about how social media impacts business.In fact, this new blog series was her idea and I couldn't be more proud of her!  Welcome aboard, Emily!  
(Interested in how Compliment seeks to make a difference in the lives of young women in their pursuit of higher education?  Check out the Compliment Scholarship Fund!  Five percent of every sale goes to the fund in an effort to empower these young ladies to dare greatly and change their communities through education.)
Weekly Compliment:
Compliment's mission is to recognize the gifts the incredible women around us bring to the table. To grow our community, lift each other up, and to continue to cheer on everyday women for the amazing things they do every day, we decided to share each week with you, women who are using their gifts to benefit those around them. 
This week, Compliment would like to recognize two women who we've never met, but who inspire us to keep being the best versions of ourselves:

Deborah Adair
Deborah Adair is a woman making a difference in Haiti. She is from Tennessee and is involved in many charities local to her community. Her greatest involvement is her work with "Three Angels Children's Relief" charity. This charity's main goal, as Adair writes, is "to make a difference for women and children caught in poverty and oppression" and to help these women stand up and speak out for their rights. She has started her work in Haiti about a year ago and has since then created other organizations used to help the effort including "Trades of Hope" which works to get Haitian women out of horrible work environments, and into making livable pay checks for them and their children. "Trades of Hope" currently employs over 200 men and women who make a living making hand-crafted goodies, "providing an income that is twice Haiti's minimum wage". To read more in depth about Deborah Adair's work in Haiti, click here.
Deborah, you are compassionate and empathetic. 
Patricia Wesner
New Yorker Patricia Wesner, found herself in a bit of a situation on February 27th. She was on her way to get lunch when a Brinks truck began to release a ton of money out of the back. Her instincts were to immediately guard the money and call the police. While the police were on their way, she began picking up the many bills that had flown outof the truck. The police officer finally arrived and began helping Wesner pick up the money, and trying to contact the truck driver. Wesner, the head of the nonprofit Pember Museum, says she never even thought about pocketing any of the money because "it's stealing if you take something that's not yours… [And] it didn't belong to [her]". Altogether, Patricia Wesner collected and returned about $11,000 total off the road. She is said to be getting about $2,500 for her good deed and will use it towards servicing her car and paying off a few bills. To watch the news report and read the article about Particia Wesner's good deed, click here.
Patricia, you are honest and trustworthy.
Compliment wants to thank these women for being positive role models. One good deed can mean the world to someone. Let's all seek to uplift any way we know how.
Do you know someone who deserves a compliment?
If you know a woman who deserves to be recognized, young or seasoned, sung or unsung, let us know! Email us her name and why she's so special to you. Once a month, we will choose a name from the list of suggestions, share her story, and, if possible, send her a gift from our shop, accompanied, of course, with a compliment!  
Send suggestions to: melissa@shopcompliment.com
PS: We've officially entered the last few days of our Jade Collection Sale!  Now thru March 17 (St. Patty's Day!), save 20% with the discount code LUCKYME.  Click here to shop the collection.