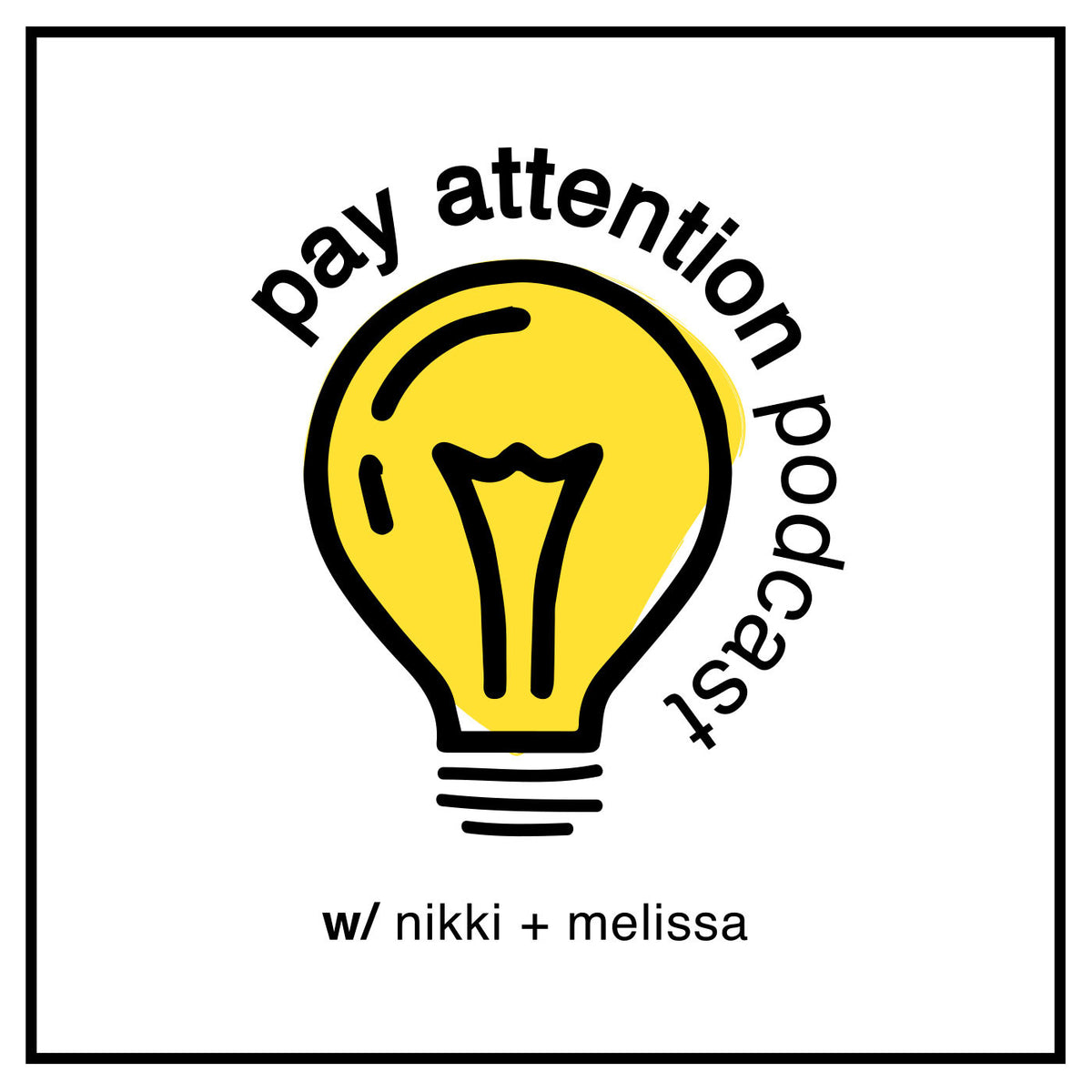 Since the day we met, Nikki and I have known we were meant to work on a big project together.  Some how, some way, we felt a serendipitous pull to something greater.
It's taken 3 years for this vision to come to fruition, and this is just the beginning, but today, I'm super excited to announce (and on our friend-iversary, no less!)-- the launch of our podcast, PAY ATTENTION, where we'll be spending time each week paying more attention to the things that matter most.
It's our antidote to the onslaught of negative messaging all around us.  We believe that what you pay attention to is what grows in your life.  So we committed , personally, a long time ago to pay attention to the good stuff around us.  That's not to say there hasn't been really hard things we've had to go through (we'll be talking about how we've coped with that stuff on the podcast too).  
We'd love for you to listen in, so that you too, can start your week off paying attention to the good stuff, too.  Each episode we will be "geeking out" on the latest things we think are cool enough to share, "paying attention" to the big ideas that make us human and how we relate to the world, and recalling our "last bests" in all sorts of categories.  
Stay tuned for weekly episodes featuring interesting guests, lots of laughing, and a positive way to start your week.  Our shows, unless specifically noted, are appropriate for ears of all ages.
We'll be on iTunes soon, but until then, visit payattentionpodcast.com and follow us on Instagram @payattentionpodcast.  
Leave us a comment below and let us know what you think!  
P.S.  Don't forget... our buy one get one free Gratitude Bracelet sale ends at midnight PDT tonight!  Don't miss the chance to spread a little extra love. <3