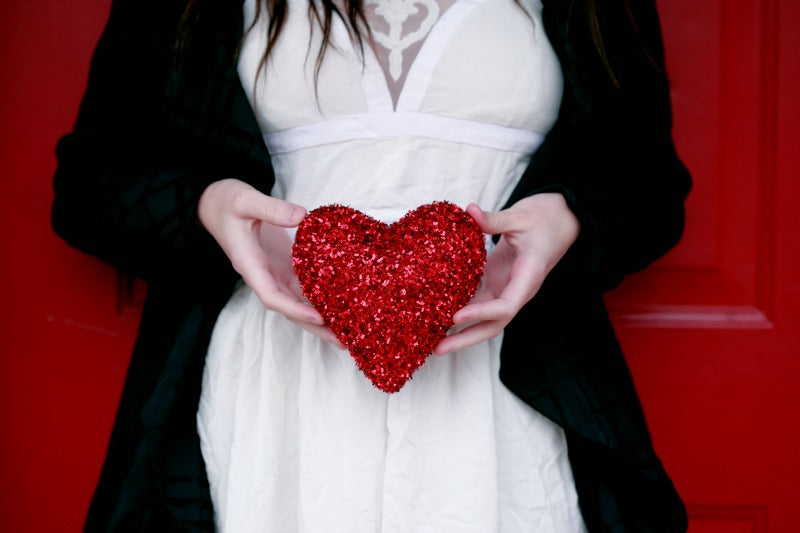 It's almost Valentine's Day, and I'm thinking about the amazing book I read long ago that impacted the lens through which I view my most important relationships. Gary Chapman's The Five Love Languages argues that people show love to others in five different ways.
WORDS OF AFFIRMATION
QUALITY TIME
GIFTS
ACTS OF SERVICE
PHYSICAL TOUCH
The way you show your love most commonly and easily is typically the way you feel most loved in return.  
For example, take my idea for Compliment: a company who's entire mission is building up other women.
Can you figure the two ways I feel most loved solely based on the premise?
Yep!  You guessed it!
Words of affirmation (the compliments that come inside the box or on the products) and gift-giving (a special "just-because" reminder of jewelry to show you care).
I show love in these ways easily because this is how I also feel most loved from those around me.
It's awesome when two people who speak the same love languages get together.  It's easy for them to feel very loved in that relationship. And I'm not just talking romantic relationships either.  
I try and keep in mind the languages my husband, brother, sister, parents, and friends speak, too.  They are important to me and I want them to feel loved.  It's not common, though ,for you and all the people in your life to speak the same love language.
That's why it's important to take note of how others feel most loved and then learn ways you can speak their love language, too. 
Do you know your own love language?  Do you know the language of the people closest to you?
Click here to take the quiz

t
o see how you and others around you feel most loved, and be sure to leave a comment below letting me know in what order you speak the love languages.
Can't wait to hear what language you speak!